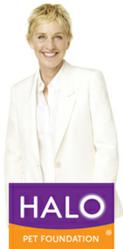 The Pet 360 Blog featured Halo, Purely for Pets recently on their blog with this article "Halo, Purely for Pets Gives Back". The article focuses on how much Halo donates to the Halo Pet Foundation.
The Foundation's mission is to enhance the well-being of pets and the people who love them; it strive to help pets and their families live longer, happier, healthier lives together. The article also mentioning that the donations are five times the national corporate giving average.
Click here to read the article on the Pet 360 Blog.